COVID19 has created a new reality; in person events have transitioned to remote, virtual ones, at least for the foreseeable future!
As the initial shock from the Pandemic subsided, event organisers and IT developers reacted, dug deep and created various online platforms which emulate the set-up we are familiar with at conferences, trade shows and expo events.
Photomaker Malta, as a provider of photo and video services aimed at creating audience interaction with brands, and engagement with organisations, has been keeping a close eye on developments.   The innovative and clever design of these platforms (such as the ones we've explored so far Pinetool,  Eventmobi and Hopin, as well as the numerous others that a quick google search will reveal) have filled us with cautious confidence in the future of the events industry.
These platforms have created virtual spaces complete with main and secondary stages, breakout rooms, networking events, expo stands and sponsor booths.  Events are already taking place in the online world.  Right now, they are entirely virtual, but moving forward,  it is likely we will see hybrid events which are tailored to provide both 'in person' and 'virtual' experiences;  this will be reflected in ticketing tiers that will be available for physical attendance – for those delegates who choose to take advantage of the whole experience, and 'virtual' attendance – for those who's schedule, budget or distance makes it prohibitive to be on-site.
Gamification and interactive experiences are key to keeping your remote audience engaged, even more so during a virtual event.  It can be a lonely experience sitting solo at your device, following presentation after presentation without as much as a smile at the person/s sitting next to you or at the far end of the hall.  This is where you should bring a virtual booth into the equation.
Photomaker Malta has launched the interactive Virtual Booth.  This engaging activity is complete with branding, Photo, GIF and Boomerang experiences and available with A.I background removal, scratch card competitions, surveys and mosaic wall options to 'up' the experience.  Your event attendees can engage using a desktop, laptop or mobile phone.
We had a demo running which could be accessed via a personalised QR Code like the one below.  A similar one personalised to your business / event can be created.  Guests use their phone to scan the QR code and access your virtual booth.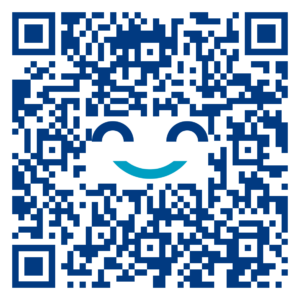 If you are planning a virtual meeting or large scale event or even if you're just curious, consider adding on a virtual photo booth to the mix.   The future is bright for virtual events.
Feel free to call or send an email for more info.